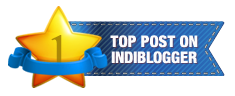 After finishing this book,I immediately tried to recollect the situations and conversations right from the beginning of the story..It never happened with any other book till now..Now the ending was quite clear to me yet so many tired interpretations and perplexities seized my mind..The interesting part here is,the book itself deals with exploring memories of human brain..It concludes that,In the formation of history,all a human brain would do is capturing the reflections formed by the opinions and experiences of the past but not the truth from actual phenomenon..Now here raises the question about the authenticity of History..'The Sense of an Ending' was written by Julian Barnes,the English writer who has been shortlisted thrice from the Booker prize..And finally for the fourth time,he has won the prestigious 'Man Booker Prize' for the year 2011.
Image from google
Few lines from the book,
'History is that certainty produced at the point where the imperfections of memory meet the inadequacies of documentation.'

History isn't the lies of the victors, as I once glibly assured Old Joe Hunt; I know that now. It's more the memories of the survivors, most of whom are neither victorious nor defeated


It strikes me that this may be one of the differences between youth and age: when we are young, we invent different futures for ourselves; when we are old, we invent different pasts for others.

If you're that clever you can argue yourself into anything. You just leave common sense behind
I don't want you to be a woman of mystery. I think I'd hate it. Either it's just a façade, a game, a technique for ensnaring men, or else the woman of mystery is a mystery even to herself, and that's the worst of all.
Some Englishman once said that marriage is a long dull meal with the pudding served first. I think that's far too cynical
Image from Google
The sense of ending is a story that revolves around the memories and its repercussions.The protagonist,Tony Webster is the narrator of the story who unveils his past,starting from his school days and his three friends Alex,Colin and Adrian Finn..Among the four,Adrian was a special boy in the school..He is highly intellectual,intelligent and philosophical by nature..After schooling,all the four part their ways but they pledged to keep in touch in future...Further Adrian join Cambridge while Tony in Bristol university..In Bristol Tony fell in love with Veronica,but later, with the ill treatment of Veronica's father and brother Jack,Tony gets upset and soon they breakup..Later Tony marry Margaret and the couple have a daughter,Susie..But this marriage didn't last longer and the couple ends up with a divorce..Even after his retirement Tony kept in touch with his grandchildren and Margaret..The life of Tony was so simple..In his own words 'peaceable'..But he actually allows life to happen to him rather than taking control over life..After sixty years,his life (in other words his history) unveils an entirely new panorama of his past..
Some great analizations from the book..
How often do we tell our own life story? How often do we adjust, embellish, make sly cuts? And the longer life goes on, the fewer are those around to challenge our account, to remind us that our life is not our life, merely the story we have told about our life. Told to others, but—mainly—to ourselves.

Had my life increased, or merely added to itself? This was the question Adrian's fragment set off in me. There had been addition—and subtraction—in my life, but how much multiplication? And this gave me a sense of unease, of unrest."
Does character develop over time? In novels, of course it does: otherwise there wouldn't be much of a story. But in life? I sometimes wonder. Our attitudes and opinions change, we develop new habits and eccentricities; but that's something different, more like decoration. Perhaps character resembles intelligence, except that character peaks a little later: between twenty and thirty, say. And after that, we're just stuck with what we've got. We're on our own. If so, that would explain a lot of lives, wouldn't it? And also—if this isn't too grand a word—our tragedy

"Camus said that suicide was the only true philosophical question."
But my mind kept returning to all those fervently innocent discussions we'd gone in for when Robson hanged himself in the attic, back before our lives began. It had seemed to us philosophically self-evident that suicide was every free person's right: a logical act when faced with terminal illness or senility; a heroic one when faced with torture or the avoidable deaths of others; a glamorous one in the fury of disappointed love (see: Great Literature).
When you're young—when I was young—you want your emotions to be like the ones you read about in books. You want them to overturn your life, create and define a new reality. Later, I think, you want them to do something milder, something more practical: you want them to support your life as it is and has become. You want them to tell you that things are OK. And is there anything wrong with that?
The things Literature was all about: love, sex, morality, friendship, happiness, suffering, betrayal, adultery, good and evil, heroes and villains, guilt and innocence, ambition, power, justice, revolution, war, fathers and sons, mothers and daughters, the individual against society, success and failure, murder, suicide, death, God. And barn owls. Of course, there were other sorts of literature—theoretical, self-referential, lachrymosely autobiographical—but they were just dry wanks. Real literature was about psychological, emotional and social truth as demonstrated by the actions and reflections of its protagonists; the novel was about character developed over time
This story mainly focussed on the realities of memory,by means of which we often assess the future and later it'll be a history..This book hardly carry 150 pages but the content is very strong..You want to re-read some paragraphs and pages just to understand,what the author actually trying to tell us..The writing style was very much similar to Camus's(though I read only one,'The Stranger' from him)..When you reached the last page,the book leaves you with a feeling of inadequacy..It wouldn't allow you to have an exact feeling of absoluteness..Also the ending appeared very unconvincing for me.But for the readers who enjoy philosophy and psychology related books,it's a must read for them..There is no big story or anything in this book yet the spellbounded narration is the best part..You'll come across some wonderful analizations on memories..On a whole it's a great philosophical and psychological delight for the readers..Happy reading friends.