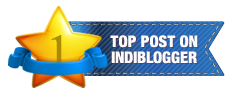 First and foremost,My heartfelt thanks to my best buddy for gifting me such a wonderful book..:-)
I'm always flexible with books..It is OK while reading general books or fiction etc.but when the book is particularly related to spirituality or philosophy,this flexibility is causing a great deal of conflict in my mind..Because,these are entirely incompatible disciplines to the current way of living..So now the question is,Is it precise to cling to the traditional thought process ?? Or to take a complete U-turn ?
Copyright A Homemaker's Utopia
"What are you doing with your life" bring together excerpts from Jiddu Krishna Murthy's books,and is the first anthology of its king that offers the young a systematic approach to his version of education and life..This is my 3rd book from the author..I strongly recommend,to read it once.These kind of books are only meant for reading,not for reviewing..So I'm not going write anything about it.All I can say is,this is a reading experience beyond words..
Image courtesy Google
Here I'm sharing few lines from the book,
One of our unfortunate weakness is that we want someone else to act for us and change the course of our lives.We wait for others to revolt and build anew.And we remain inactive until we are assured of the outcome.
All thinking born of knowledge is limited,partial,never free.
To understand sorrow there must be the actual experiencing of it,and not the verbal fiction of sorrow.
You can become respectable by doing what society demands-then society gives you a garland,it says what a good person you are;but merely being respectable is not being good.
We are all like that:before we give up one thing,we want to be very sure of another.
So long as we depend on another for our psychological well-being,intellectually or emotionally,that dependence must inevitably create fear from which arises sorrow.