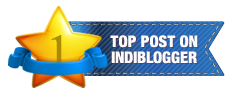 My first encounter with death was at the age of 18..Of course dying is probably not necessary for experiencing the fear of death..One morning,it suddenly stumbled upon my cousin's doorsteps and snatched away her husband who was roughly 27 years old..His pale face and motionless strong body has remained in my memory lane ever since..I felt like someone has slapped me so harshly to wake me up from my dreamy world..From that moment,'Death' was always a dark mystery for me..
Image from google
Later I read few books related to death but somehow I couldn't find proper answers..But in that process,I learned about life..Those books helped me to understand how precious life is..'Tuesdays with Morrie' by Mitch Albom was one of such books..It was a real life story and a memoir of Morrie Schwartz,a Sociology professor at Brandeis University,who was dying from a chronic disease,ALS..The book is all about Morrie's life lessons to his old student Mitch A,the author of this book..I'm not going to write,'Morrie said this and that'..But would like to share few notions related to this book..
Few lines from the book,
Dying," Morrie suddenly said, "is only one thing to be sad over, Mitch. Living unhappily is something else. So many of the people who come to visit me are unhappy." Why? "Well, for one thing, the culture we have does not make people feel good about themselves. We're teaching the wrong things. And you have to be strong enough to say if the culture doesn't work, don't buy it. Create your own. Most people can't do it. They're more unhappy than me—even in my current condition.
My old professor, meanwhile, was stunned by the normalcy of the day around him. Shouldn't the world stop? Don't they know what has happened to me? But the world did not stop, it took no notice at all,
He was intent on proving that the word "dying" was not synonymous with "useless."
Morrie with Mitch Albom
Death always relies on the way we lived our life..i.e Not with money and all but with peace,happiness and above all with contentment..We often try to cope with tough times and try to accept them,but accepting death is an entirely different thing..But Morrie hugged death as lovingly as he hugged life..For all that was happening to him,his mind was vibrating with a million thoughts..He is the Hero of this book..But somehow I couldn't accept giving the whole credit to Morrie alone..Morrie's family also had remarkable share in this endeavour,since they tried their level best to keep him alive till his last breathe..I felt,like life,death is also a team work..A life couldn't have such a magnificent ending without few loving people around..
Few more lines from the book,
Maybe death is the great equalizer, the one big thing that can finally make strangers shed a tear for one another.
And I suppose tapes, like photographs and videos, are a desperate attempt to steal something from death's suitcase
But there still seemed to be no clear answers. Do you take care of others or take care of your "inner child"? Return to traditional values or reject tradition as useless? Seek success or seek simplicity? Just Say No or just Do It?
Aging is not just decay, you know. It's growth. It's more than the negative that you're going to die, it's also the positive that you understand you're going to die, and that you live a better life because of it."
Mitch, if you're trying to show off for people at the top, forget it. They will look down at you anyhow. And if you're trying to show off for people at the bottom, forget it. They will only envy you. Status will get you nowhere. Only an open heart will allow you to float equally between everyone."
"Death ends a life, not a relationship."
Later the book was made in to a movie with the same title..