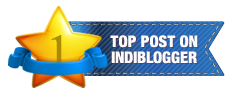 Everyone will go through a state of perplexity about life and death in certain stages of life..We often term it as philosophy..The famous Russian author,Leo Tolstoy had gone through the same..After finishing his well known work 'War and Peace',in his full maturity and intellectual powers,bursting with vitality and success,he should have been a happy man.But,on the contrary,he turned more obsessed with the inevitability of death..At that moment he was actually under a great impact of the poisonous pessimism of the German philosopher Arthur Schopenhauer..Later,having a very close & dreadful encounter with death,he constantly suffered from spiritual crisis..This work 'The death of Ivan Ilyich' reflects his subconscious state of mind at that period of time..This book consists of 7 stories..The raid,The woodfelling,Three deaths,Polikushka,The death of Ivan Ilyich,After the ball and The forged coupon..I'm going to tell you about the main title 'The death of Ivan Ilyich.'I usually write about books in a very professional manner and never before dared to get around from the base of the story..But this book allowed me to deviate form the actual concept of the story.
Copyright A Homemaker's Utopia
It sounds a bit weird,but our internal thinking often appears in some way in the outside world too..
Nowadays indulging in philosophy books lead me to suffer from an unknown crisis..Jiddu Krishna Murthy's 'The first and last freedom' had a little bit impact on my ordinary life..Still,with so many questions unanswered,I'm in some sort of confused state..Just for a change,I was about to pick up another genre,but surprisingly I came through,'The death of Ivan Ilyich'..This is the story of a forty-five year old,Judge Ivan and his subconscious thoughts in his death bed..Perhaps,these are the questions that come in to every human mind at the end of life..
Few days back,at one particular moment,I felt like this,
There comes a state of confusion about life and death in every human's life
We only like to believe things,as far as we could see/feel..Ivan never imagined,there could be anything like death until he encountered with it,in the form of an illness of blind gut..He suffers from terrible pain and confines his living to a single room..The turn of events makes him feel,that his past life was nothing but a pure lie..His entire life,he was busy climbing the social ladder by earning money,good position and successful life in society..He was visited by so many doctors,but his decease was incurable..He got depressed with the fear of death when compared to the pain of illness..To overcome this turmoil,Ivan tries to deviate from the fact by recollecting some great moments from his past life,but not even a single moment gives him peace..Death is the only thing that wanders all around him..
"
What is this torture for?" And the voice would reply,"It's just there.It's not for any thing.'Above and beyond this there was nothing.
It's like the pain getting worse and worse-all of my life has been getting worse and worse',he thought.There was one point of light back there at the beginning of life,but after that every thing had been getting blacker and blacker.'In inverse proportion to the square of the distance from death',he thought.
Ivan feels that his wife and siblings seeing him as an obstacle in their happy life..Their routine luxuries causes him much frustration and pain..He curses them,"if not today,some other day,you will face the same misery you fools'"..But soon he realizes that he also lead the same materialistic life,just like them..And this generates a pity towards them..The moment his selfish thoughts vanished from his head,he felt quick relief from the pain..He internally,begs for their forgiveness while taking his last breath..
At school he had done things which had formerly seemed to him very horrid and made him feel disgusted with himself when he did them; but when later on he saw that such actions were done by people of good position and that they did not regard them as wrong, he was able not exactly to regard them as right, but to forget about them entirely or not be at all troubled at remembering them.
Ivan Ilyich's life had been most simple and most ordinary and therefore most terrible.
And he has to live like this on the edge of destruction, alone, with nobody at all to understand or pity him
"Can it be that I have not lived as one ought?" suddenly came into his head. "But how not so, when I've done everything as it should be done?"
He was much changed and grown even thinner since Pyotr Ivanovich had last seen him, but, as is always the case with the dead, his face was handsomer and above all more dignified than than when he was alive.
In this short fiction,Tolstoy widely discussed the perplex relationship of life and death..He brutally described the death phenomenon which is the ultimate truth of life..The main character Ivan resembles a character named Levin of 'Anna Karenina'..Levin was a great intellect and thinker..Prolonging the same kind of intellectual thinking of Levin,Tolstoy added some more ripeness to Ivan's character..To escape from the unpleasantness in the house,Ivan puts his heart heart and soul in his work.To come out of the dissatisfaction in his personal life,he lives a materialistic life with all worldly pleasures..But he never took a glance in his internal being..The rays of his consciousness failed to reach his inner being until that was the only option left for him in the form of death..But at some point of time,we surely feel that why this man is severely repenting for he had never made any great blunders that should be subjected to intense punishment or repentance...Perhaps,for every one life is only one...Nevertheless how rightly one lived it,there is always a possibility of feeling that it could have been something else..But,if we stop analyzing the right and wrong about the story,this concept appears to be purely psychology related thing..
Pages : 317
Publishers : Penguin Classics